Great Kei River Kayak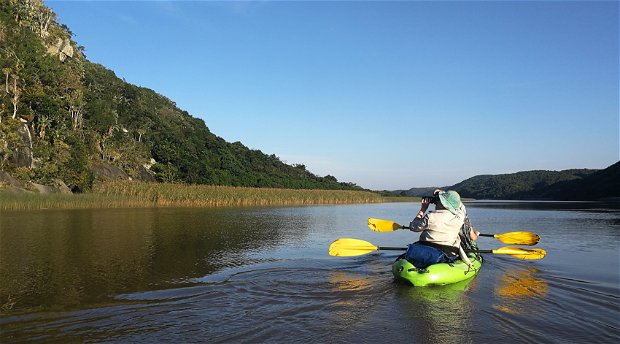 The Great Kei River is South Africa's 9th longest river and drains a massive catchment area of 20 611km2. Aside from being home to a vast array of plant, bird and animal life it is also a focal point in the areas compelling history and the banks of the river have many enthralling stories to tell.
A strong ebb and flow of the tides adds an exciting element to a paddle on the Kei as the scenery is in a state of gradual but constant transition creating an alluring all round experience which is extremely flexible depending on your abilities, interests and desires.
Transportation can be arranged.