Double Mouth Kayak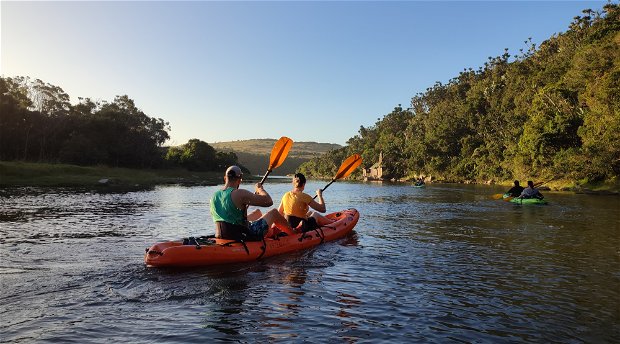 Double Mouth is a spectacular area in a Nature Reserve where two estuaries converge to flow out of a single river mouth. The area has remained pristine and undeveloped, offering a stunning natural habitat for the indigenous fauna and flora. Rare and elusive plants and wildlife are not uncommon here and silently gliding along the waters edge on a kayak provides a great opportunity for a sighting.
After a couple of hours on the water, we stretch our legs with a short walk along the coastline to enjoy a tranquil beach and immaculate views of the Indian Ocean.
Transportation can be arranged.