Wild Coast Clivias & Secret Garden
Wild Coast Clivias & Secret Garden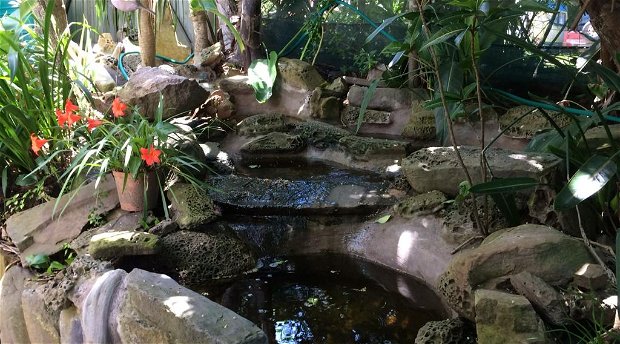 Garden Tours in this secluded, wooded haven are designed to introduce interested members of the public to this wonderful biodiversity.
Their beautiful forested garden & nursery is now open to the public, strictly by appointment.
Although the garden is a work in progress Jane and Wayne would be happy to share with you the result of many years of patience & hard work.
The Secret Garden Nursery contains many interesting plants & they offer a broad selection of ornamental & indigenous plants to the public.  They have a unique selection of Ferns, Bromeliads, Orchids & Clivias to excite collectors & a selection of trees, shrubs & plants for the landscape.
The Morgan Bay area has an incredibly rich natural history, both plant & animal species.
Botanical Garden Tours can be tailored to accommodate families &/or experienced gardeners alike. Tours are limited to 4 people per group at a cost of R300 per tour of approx. 45 minutes.  Please be aware that the garden is steep & uneven & therefore not suitable for wheelchairs, however, the Nursery entrance has wheelchair access.
Children must be strictly supervised at all times.